Here are some simple slideshow and video makers that are free to use. They are also not blocked by the NSW DET.
Vuvox
This dynamic media creation suite enables everyone to easily turn their photos, videos, text and audio clips into interactive stories.
EXPRESS is a super FAST, compact version of the STUDIO platform.
A COLLAGE can be published, embedded, and syndicated into any website, blog or social networking site.
STUDIO provides a range of media presentation formats that allow unmatched personalization.
Link to your media, choose a style and modify to your heart's desire… and, distribute it to COLLAGE, or your personal and public web pages.
Kizoa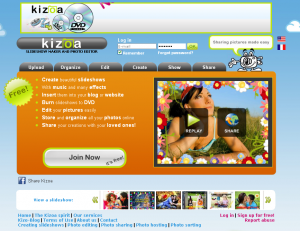 Slide

Photopeach
Create – quickly upload photos and make slideshows
Embed – in your blog or website
Share – easily share your shows
Stupeflix
http://blog.stupeflix.com/ Great step by step instructions on the Stupeflix blog.